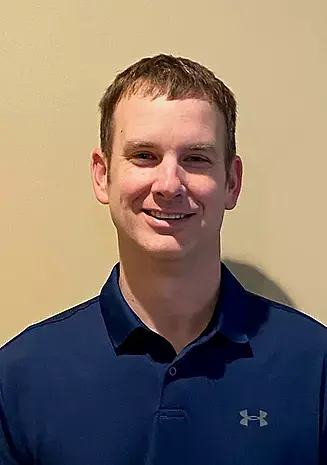 Larry Nicholson, Body Shop Manager
Welcome! With over 20 years of experience in collision work, paint jobs, and solving mechanical issues, our team can be trusted to get your job done right. We strive to keep every customer happy. Our specialty is the complete transformation of trucks including color changes and custom touches.
---
Our Work:
All work is done in house by licensed, trained and careful craftsmen. Once your project is finished, a rigorous inspection takes place before or completed job is turned over to you.
How Can We Help?
Contact Larry , our shop manager at (855) -201-7193 or larryn@genevaequipment.com
Hours: 9 am to 5 pm Monday through Friday. We can accommodate drop-offs outside of regular business hours.
Why Geneva?
We have been in the business of Buying, Selling, and Servicing Equipment for over 40 years. We understand all types of equipment inside and out.
We have an A+ Rating with the Better Business Bureau and zero complaints. We'll get your job done right!
Whether your equipment has been in a collision needing minor or major repairs or just needs a fresh lease on life, our body shop has the expertise, reliability, and reputation to get you back on the road in style.
We serve all heavy equipment customers from Trucks to Frac Tanks to Agricultural, Oil&Gas, and Construction Equipment.
We specialize in Semi-truck collision, repair, painting, transformations, aluminum polishing, and sandblasting. Our technicians are familiar with all major brands.
We are careful listeners. Talk to us about your project. We'll intently listen to what you need, and then give you a thorough quote and timetable
No surprises. We are with you every step of the way.
Check out our work on our Facebook page!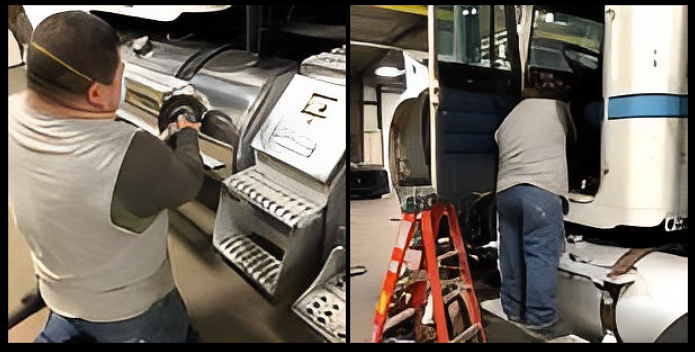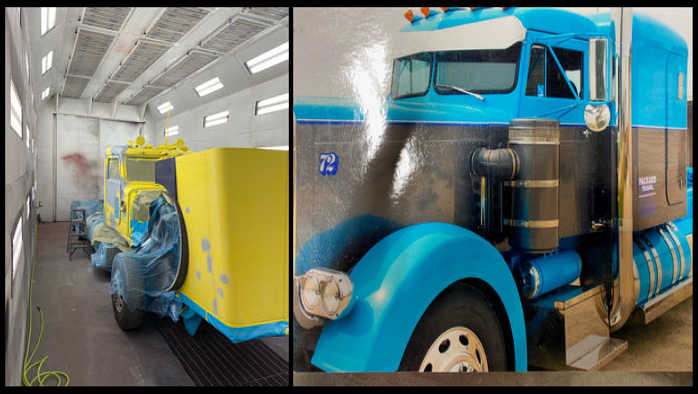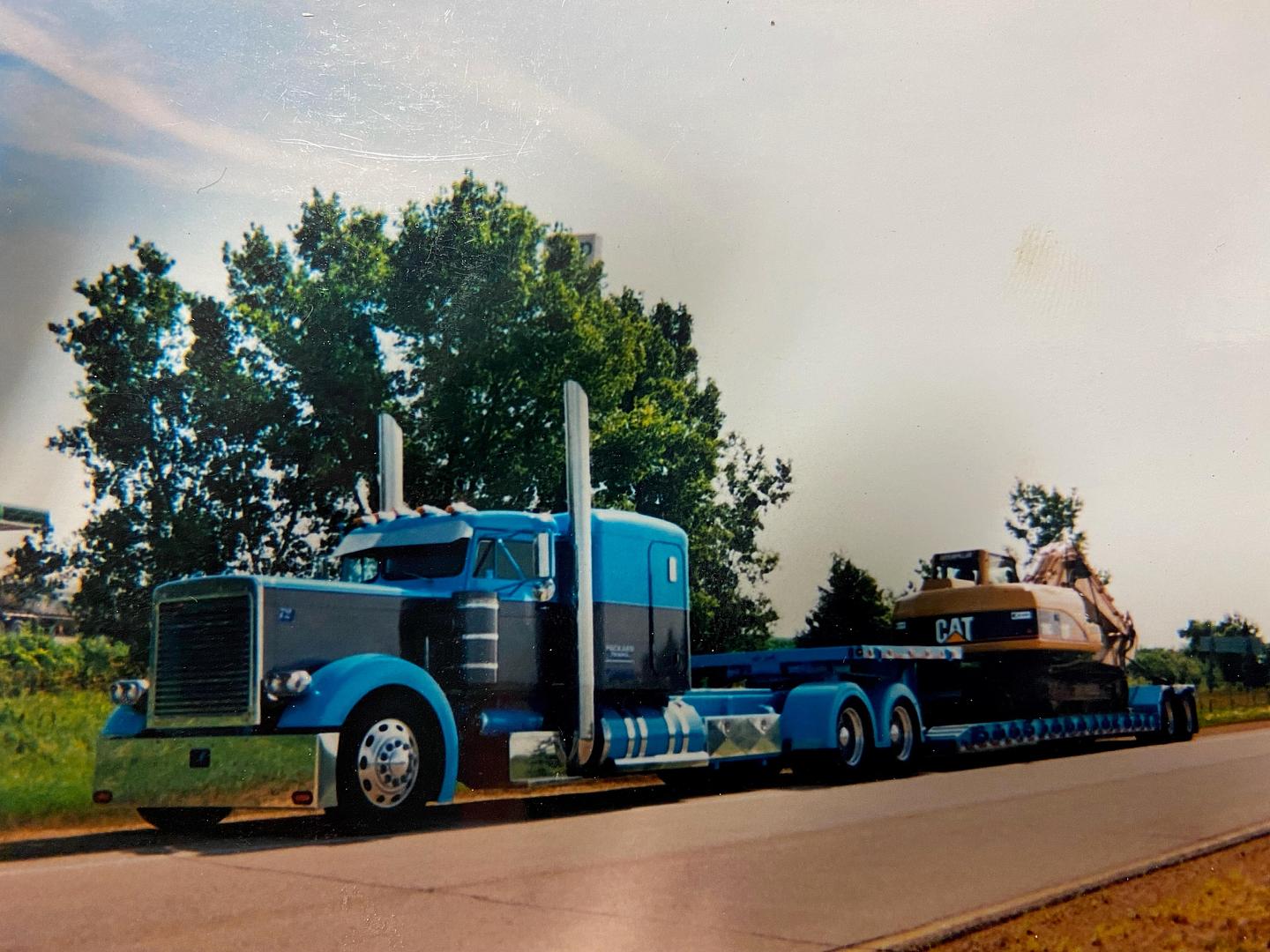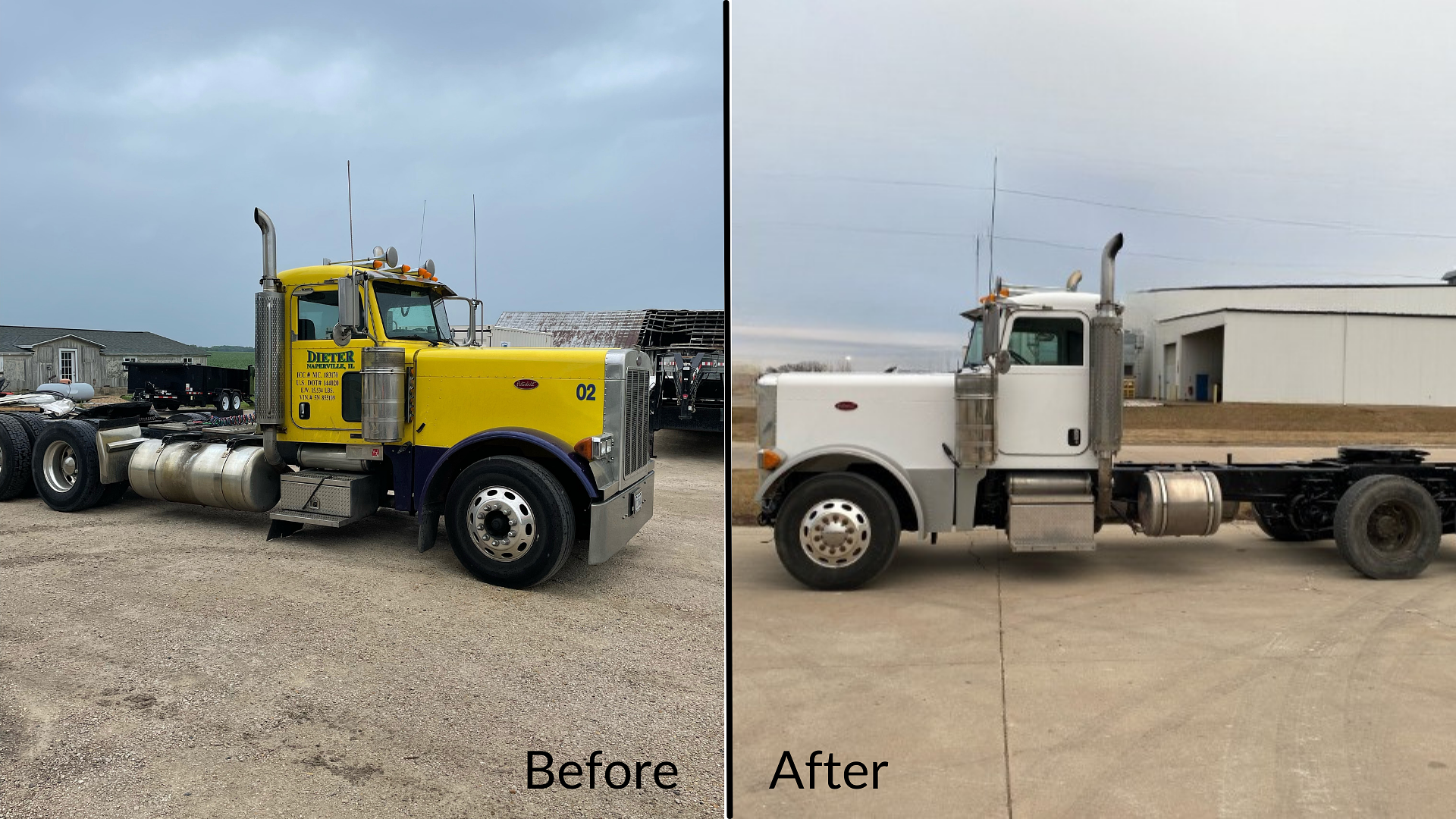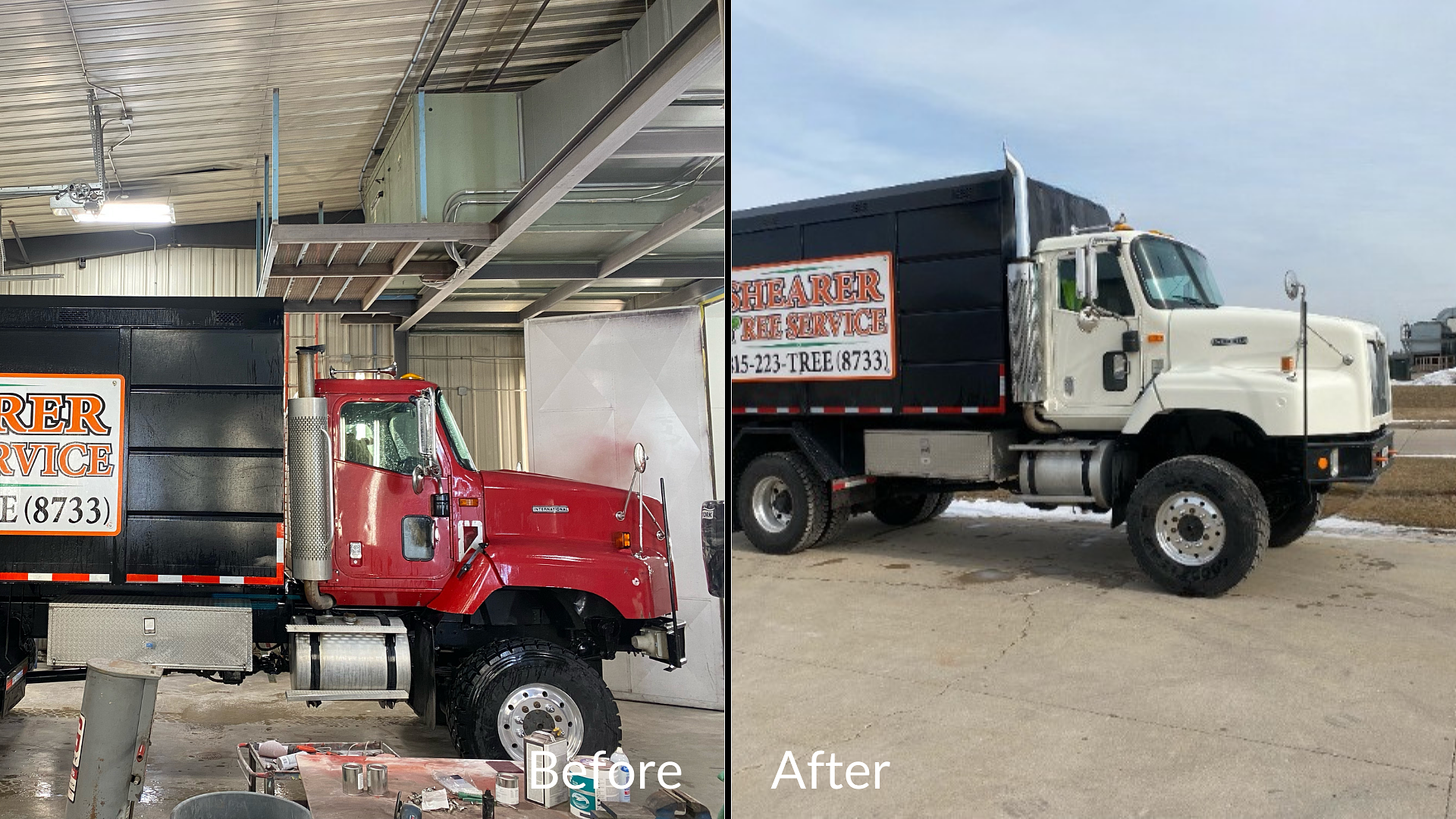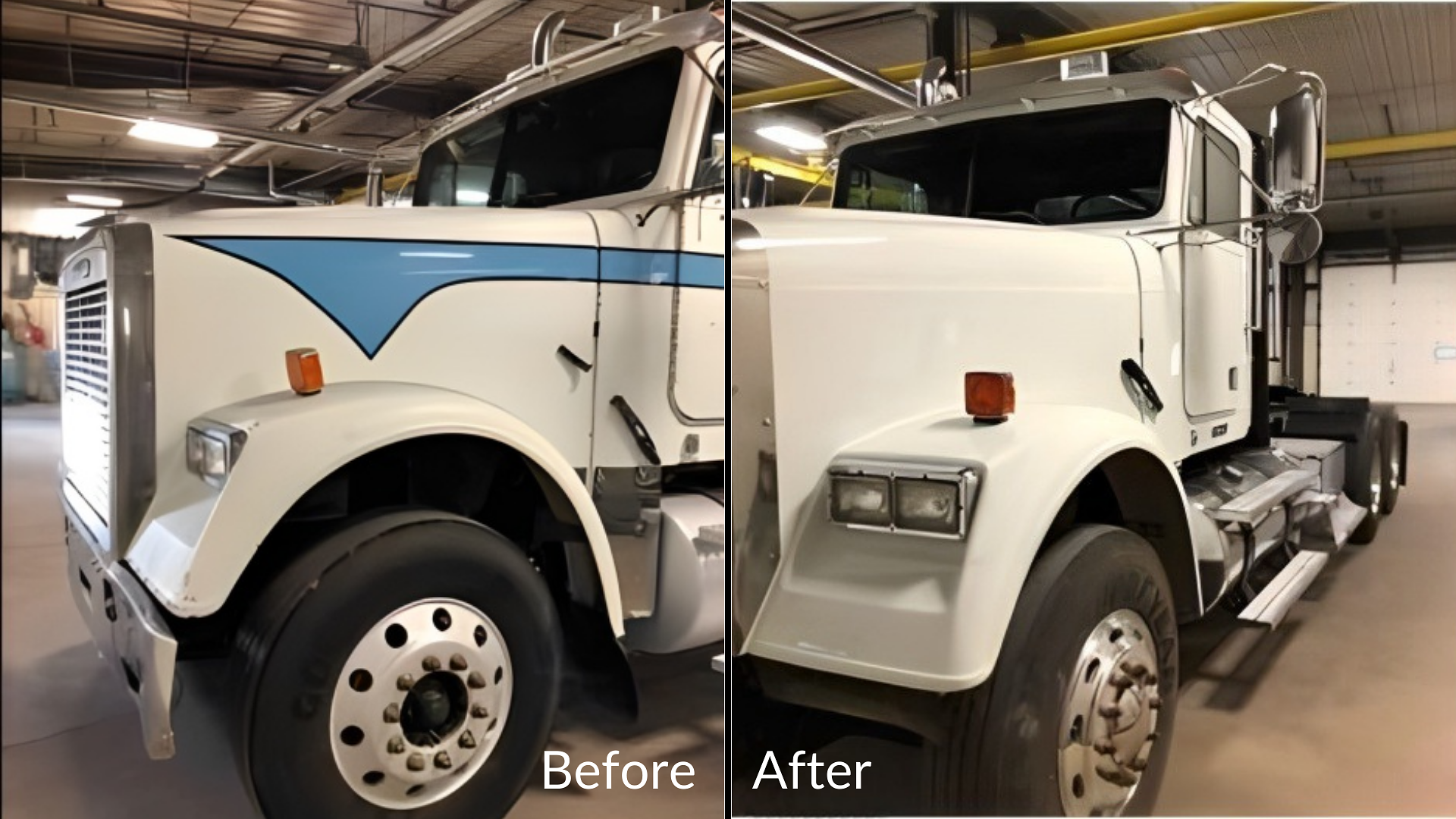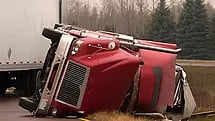 Complete Collision Repair:
Downtime costs money. We want you back on the road safely and quickly. We'll diagnose the issues, give you a complete rundown, and carefully repair your equipment so you can get back to business. We can handle all aspects of collision repair, from mechanical issues to framing, sandblasting, painting, and glass replacement. We'll have your job done right and on budget.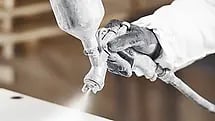 Painting Services:
Are you in need of a basic paint job to liven up your equipment, or do you have something custom in mind? Whatever your interest, your equipment needs to be painted to match your style. We can do that. We operate a state-of-the-art paint booth and use only the finest Del Fleet paint. Our body shop can get you the right paint job according to your specific requirements, whether that is a specific color or the removal of existing details. In addition to trucks, we also offer painting services for tanks, agricultural, and construction equipment. Stand out on the highway or job site with a new paint job from Geneva Equipment.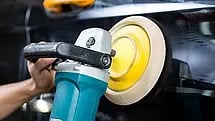 Aluminum Polishing:
Just because your equipment is used, that doesn't mean it can't be shiny. If you want your equipment to look brand new and stand out, our body shop can polish it up and give it that new equipment shine. This includes polishing trucks, tanks, and other types of equipment. Nothing beats that fresh-polished feeling. Hit the road looking and feeling great.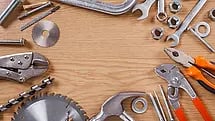 Re-furbishing Services:
Before a piece of equipment hits our inventory, it goes through our inspection process. Often, we see equipment that needs to be re-furbished before we want to sell it. Doing this often has given Our Body Shop a great roadmap for approaching refurbishment of frac tanks, trucks, trailers, and more. Need a frac tank with specific features or a new lining? We got you. Let us know what you need, and we can get you an estimate for a refurbished piece of equipment that exactly fits your requirements. So, before you swap that equipment out for a newer model, give it a makeover, and it will serve you well for a long time to come.