SCALPER SHAKER UNITS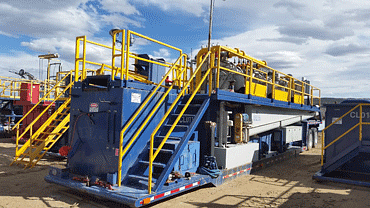 GENERAL INFORMATION
The Scalper Shaker unit is the first line of treatment used primarily in the control of solids from the mud in a rig pipeline. The unit sifts and removes solids so that the mud with fine cuttings can be handled by the next stage of remediation: desanding, de-silting, or perhaps the use of a centrifuge unit.
CENTRIFUGE UNITS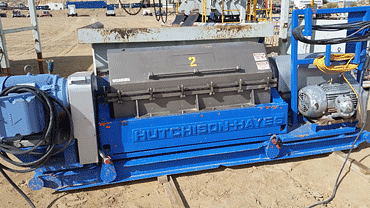 GENERAL INFORMATION
The Centrifuge unit as the name implies is a spinning unit with a rapidly rotating container applying centrifugal force to its contents. The high speed device pushes heavier materials to the outside of the container. In industrial applications, a centrifuge is often used in the Oil and Gas industry as the second step of remediation. It is also commonly used in manufacturing and waste processing to sediment suspended solids and to separate liquids.
SKIMMER UNITS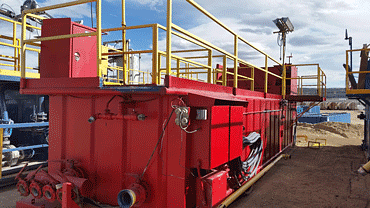 GENERAL INFORMATION
Skimmer Units are simple devices used in water remediation. Basically, they skim off whatever floats to the top (oil and hydrocarbons are key examples), allowing contaminants to be removed while fresh water is remediated. Skimmers can also be used inexpensively and effectively to treat water prior to filtering in municipalities in order to preserve and extend the life of filters.