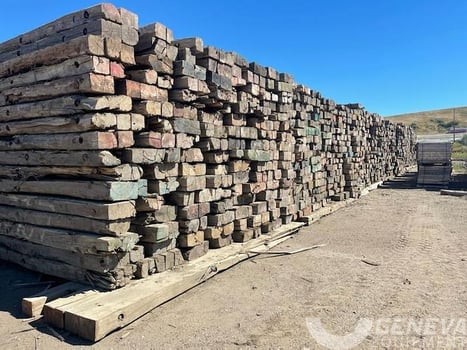 ABOUT CRANE MATS
The main purpose of a crane mat (sometimes called a road mat or access mat) is to provide stability for heavy equipment in areas where the terrain is rough and does not provide a solid surface. This includes places where the terrain is uneven, wet, or full of mud.

It's very important for a heavy piece of equipment like a crane to be operated safely. Part of that is providing a stable base to minimize the possibility of the crane tipping over.

Crane Mats come in a variety of sizes and material compositions from timber to composite to cross-laminated timber. Wooden mats remain the most popular.

Of course, the mats can be used for any type of heavy equipment, not just cranes. The most popular use is on construction sites.