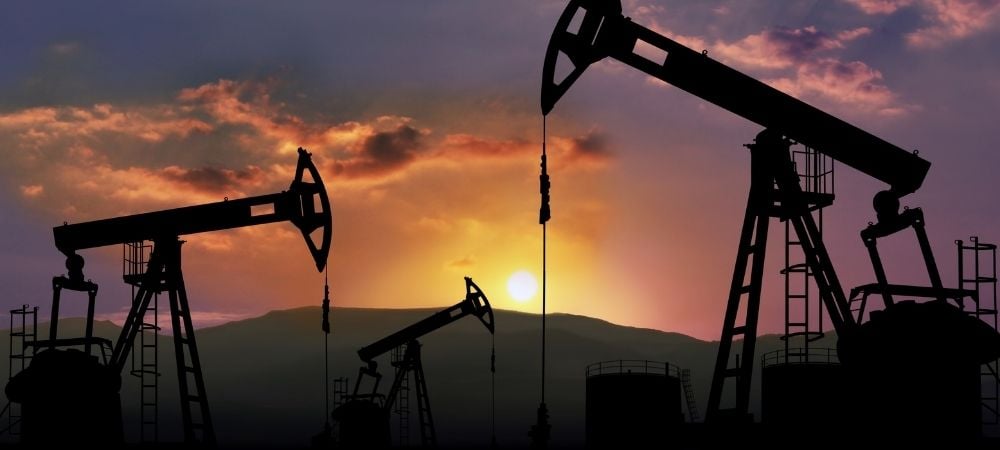 The oil and gas industry is a broad industry responsible for many tasks such as oil drilling, fracking, pipeline construction, and more. In order to complete these projects, a range of equipment is needed including frac tanks.
Frac Tanks in the Oil & Gas Industry
Frac tanks are used most often in the Oil & Gas industry for storing materials used in fracking operations such as water, sand, chemicals, drill site fluid and drilling mud. Different types of tanks may be used for certain materials, such as acid tanks for acidic materials or mud tanks for drilling mud.
The most common type of frac tank used in the oil & gas industry is the flat top tank, which features a closed top and large 21,000 gallon storage capacity. This durable tank is versatile and easy to fill and empty, plus it can be moved from one location to the next on a semi-truck.
Mud tanks store drilling mud in preparation for drilling, with a mixing capability that keeps mud suspended and ready to be pumped down the hole. Gas buster tanks are ideal for fluids under high pressure because they can separate gases from fluids. A weir tank has sectioned compartments that can be used to separate heavier rock fragments and cuttings from hydraulic liquids.
Hydraulic Fracturing
Hydraulic fracturing is a drilling technique used to extract oil and natural gas from deep wells. During this process a mixture of water, chemicals and sand is pumped at a high pressure into the well to open up existing cracks, releasing the oil or natural gas into the well.
Since this process involves bulk water, sand and chemicals, frac tanks are used to store these materials on site. Frac tanks can be connected with hoses on the manifolds, so that multiple tanks can be utilized at the same time.
Hydraulic fracturing produces flowback or produced water that may contain the injected materials plus other natural materials such as metals, radionuclides, and contaminants. Flowback or produced water is often stored in frac tanks before separation or disposal.
Bulk Storage Solutions
A used frac tank may be the right solution for your oil & gas project. We have hundreds of used frac tanks in stock nationwide, with multiple types available for your unique needs. Contact us to learn more about the tanks we have, and how we can deliver them to you.